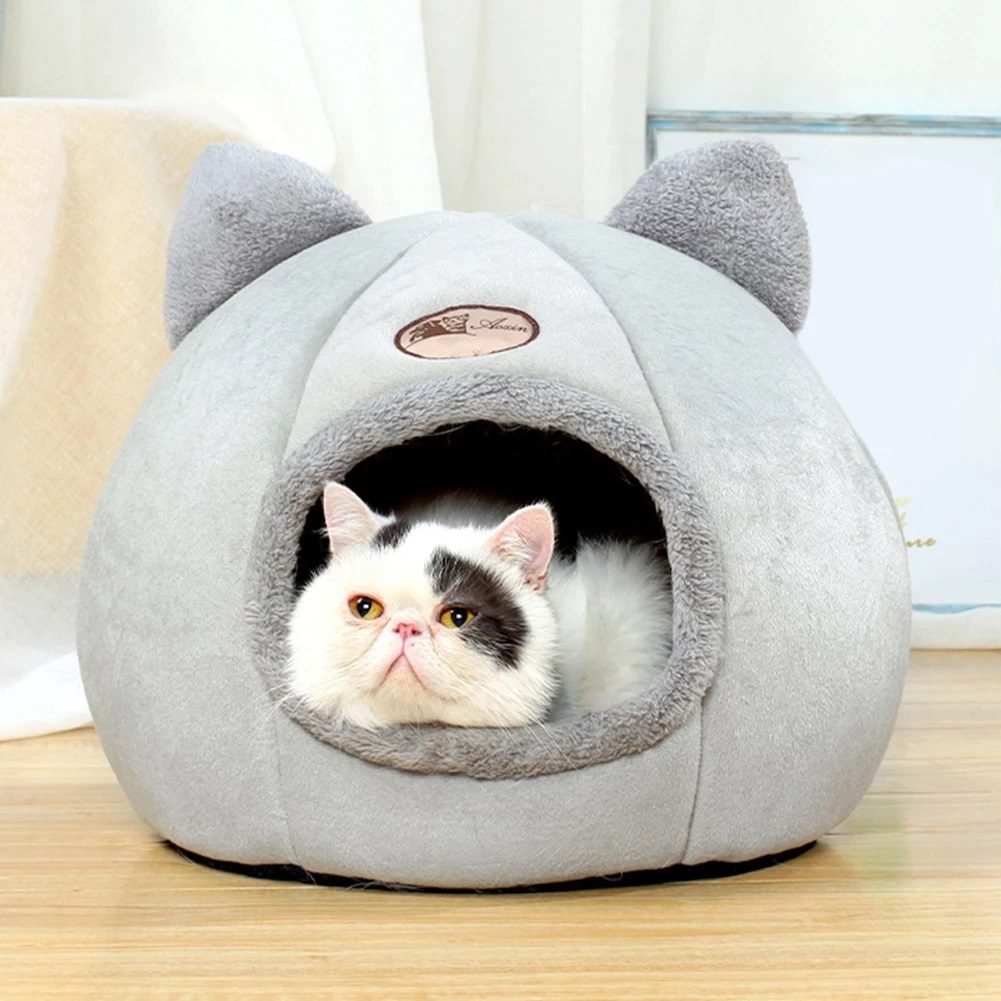 Are you looking to buy pet products online and are searching for a sweet pet mat that is waterproof, portable, useful and ergonomic? The online pet utility provider is pleased to provide a wide range of animal pet nests. The pet nests are cheap, cosy, and a hit with both pets and animal lovers.
The Pet Mats are guaranteed to make you smile with their sweet designs that resemble fruits or animals. The famous zeze pet ice silk seal nest and the Deep Sleep Cat or Pet Nest are two of the most popular choices.
Why Do Pets Love Soft Cute Things?
Cats, in particular, enjoy lying down in the middle of the day to soak up some natural sunlight; they want a comfortable and warm environment, so why not provide them with even more pleasure by purchasing a pet mat or a pet carrier? Pet mats can become an animal's favourite place to rest and relax, as well as keep your pet, particularly cats, from ripping up any leather furniture you have.
How Is The Pet Mat?
Here comes the features of the soft pet nest:
Pet nest in the shape of an orange.
Warmth and ambience are added to your home pet.
With a gorgeous brilliant shape and colour, it's full and delicate to the touch.
Soft PP cotton and fleece provide warmth and comfort.
Both sides of the cushion can be used; both sides have different colours, so feel free to mix and match.
Large enough to accommodate all small dogs and cats.
Removable design that is simple to change and clean.
What do you have to lose? Allow your favourite pet to be carried away to beautiful dreams by the lovely orange!
Things To Remember While Purchasing
The actual item may differ slightly in colour and size from the photos due to lighting, angles, or device variances. Please allow 1 to 3cm error and take these variables into account before ordering. Such flaws are not regarded as difficulties with product quality.
How Is The Carrier?
Here comes the features of the carrier:
When people first see this adorable pet carrier, they can't take their eyes away from it.
As you travel to your destination, the Bubble Luggage is designed to provide little furry pets with a comfy place to stay and a wide view of the outside world.
The accompanying soft ice pad, as well as several huge ventilation holes on the side of the carrier, can keep your cat cool.
Therefore, you must look after your pet's comfort too.