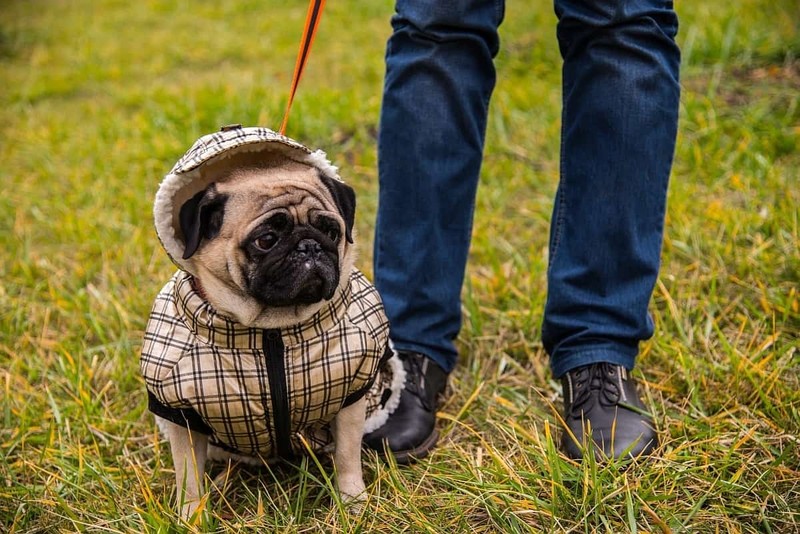 We are sure you have walked into a pet store and wanted to buy dog ​​clothes just because they were beautiful. Do not worry. Everyone has done it. However, you must not forget that poorly chosen clothes annoy dogs. There is no exact rule for choosing the accessories, because it depends a lot on the owner's taste and the needs of each animal. However, there are details that deserve your attention. Here are some tips that will help you choose the best quality dog coat with harness that brings comfort, without forgetting the charm, cuteness and style.
Right size and comfort
Like us, dog clothes should be the right size. When they are too small, they are tight and difficult to move, but if they are too big and wide, they will come out of the body and the dog may curl up. Dog coats must be beautiful and comfortable. When you go shopping online, carefully analyze the ones that are of interest to you and choose one that brings more comfort to your friend.
Avoid zippers, buttons and details
Zippers and buttons can hurt your pet. Your dog may try to rip the buttons or zippers and hurt its mouth unfortunately, or even swallow small parts. So, prefer dog clothes that do not have so many details to ensure the animal's safety. Buy Kuoser dog coat with harness that offers comfort, safety, and flexibility. Measure your dog and buy the right size using online size-chart.
Choose a good material
Dogs like to lie on the floor, roll around, play a lot and scratch themselves too, so the clothes must be made with resistant material. In addition to thinking about durability, do not forget that nails can be tangled up in some fabrics, such as wool and thread. That is why it is important to avoid them.
Note the openings
Do not forget that the dog also needs to do necessities, and clothes cannot get in the way at this time. So, prefer pieces that have openings. If your dog is female, only the rear opening is enough. In the case of males, it is necessary that the clothes leave the abdomen uncovered so that he can urinate.
Do not compromise in comfort and safety when buying dog clothes. Also, do not forget that dog's skin must breathe, so you need to take off his clothes from time to time. Wash the clothes to avoid the proliferation of microorganisms that can cause allergies.